Details
We've learned a thing or two about press samples. What's effective. What's not. When to be creative, and when it's necessary to only send wines with technical data, and nothing more. Excuse the pun, but don't box your wines into the same sample strategy every time.
Since the primary goal of every sampling campaign is to generate positive reviews or stories about your wine, it's important that your shipment stand out from the other 100+ samples press get each week. That requires some creativity (don't mistake that to mean it can't also be simple), relevancy, solid execution, and that special "wow-factor." Here are some rules to live by: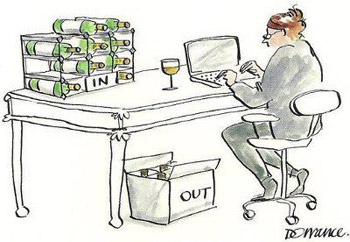 What's Your Intended Outcome? Before executing on your sampling campaign, think about what you want to accomplish. Do you just want reviews? Make a bold statement? Predict or create a new wine trend? Raise eyebrows? Your goals should always determine the path forward on how elaborate or creative to get.
Think Outside the Box: The focus shouldn't always be about what's in the bottle. Consider clever, yet appropriate ways to connect your wine to newsworthy current events, food pairing trends, or consumer consumption data. For example, if you're releasing a new Moscato, insert relevant market data on the rise of Moscato. If you really want to stand out, take a non-traditional wine industry approach by creating a bartender tool kit with some delicious Moscato cocktail recipes.
First Impressions Matter: If this is the first time you've sent samples, make sure everything matches what you want your wines to convey. There are no second chances, so your first impression will leave a lasting memory – good or bad. Pay attention to every detail, from what you say to the look and feel of the material. If it doesn't match the wine's branding, it won't have the desired impact.
Go Big or Go Home: If you're samples have a theme, make sure every aspect of the mailer reflects that. If you're encouraging entertaining at the beach, wrap a beach towel around the wine instead of foam inserts, or use a tote bag instead of shipping boxes. Create an experience beyond just tasting the wines.
Look Outside the Wine Industry Bubble: Wine marketers take for granted all the alternative media who are not accustomed to receiving wine samples as frequently as their wine writing peers. Match your pitch or theme to writers covering those topics. For example, if you're wine is on the pricier side, send it to editors at luxury publications who cover expensive watches, purses, etc.
Don't Forget We Live in a Twitter World: Make sure the look/feel of your sample mailer is something you wouldn't be embarrassed if it appeared on Facebook or Twitter. In this day of 24/7 news cycles, media are impulsive and may want to post something immediately. Be prepared and ready to respond.
Famous Last Rules: Trust us, writers HATE receiving wine samples that are unavailable in their market. So, make sure to confirm your distribution before mailing out samples. Finally, make sure you're not breaking any laws by shipping wines to states that ban wine direct-to-consumer shipments.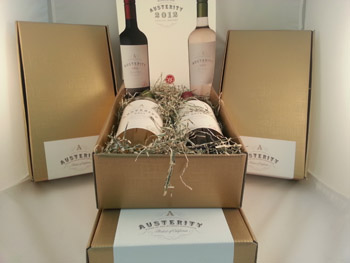 For an example of a successful creative sample mailer campaign that was graded an A+ by the media, visit
http://www.businessinsider.com/austerity-wine-unwrapping-2013-2?op=1
Get the Info
To receive these one-page reports via email when they become available, sign up for our mailing list here, or email Jeremy Benson at benson@bensonmarketing.com
https://bensonmarketing.com/wp-content/uploads/BensonLogo_header_color.svg
0
0
Jeremy Benson
https://bensonmarketing.com/wp-content/uploads/BensonLogo_header_color.svg
Jeremy Benson
2011-12-11 11:04:13
2013-05-09 11:30:06
Message in a Bottle: What You Need to Know About Creating Successful Press Sampling Campaigns